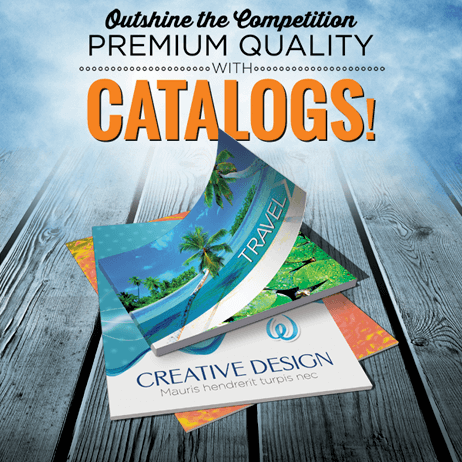 Saddle Stitch Catalogs
Saddle stitched catalogs have a thick cover stock for enhanced quality and durability. They are perfect for magazines, booklets, newsletters, event programs, and much more! Our professional saddle stitched binding is an excellent finishing option for your documents. Available in two sizes: 8.5″ x 5.5″ and 8.5″ x 11″.
Perfect Bound Catalogs
Perfect binding gives your catalog a refined, sophisticated look. Our high quality cover stock is bound with a professional 80lb stock on the inside, creating a durable catalog with a spine. Perfect bound catalogs are perfect for catalogs, manuals, proposals, and presentations. Available in two sizes: 8.5″ x 5.5″ and 8.5″ x 11″.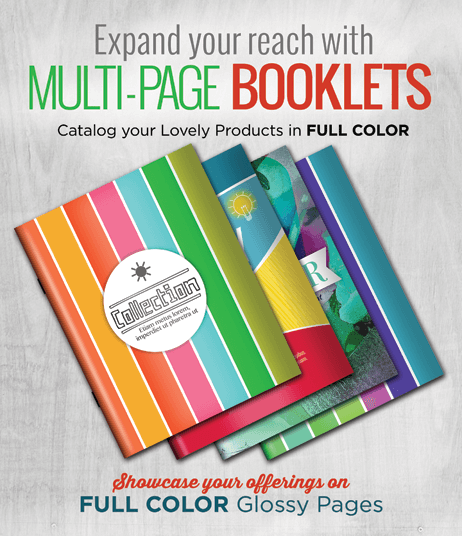 Booklets
Booklets are powerful sales tools and provide an excellent way to communicate key messages about your services, products and company. Booklets range from 8 to 52 pages, and are printed on thick 70lb text and assembled in-house. To ensure the pagination is correct, pages should be submitted as single pages, not as spreads. All elements, text and images not intended to bleed off need to be at least 0.25″ from the cut line for safety.
R

Premium 8.5" x 5.5" - 80lb

R

Premium 8.5" x 5.5" - 100lb

R

Premium 8.5'' x 11'' - 80lb

R

Premium 8.5'' x 11'' - 100lb
Get a Quote (954) 835-5735