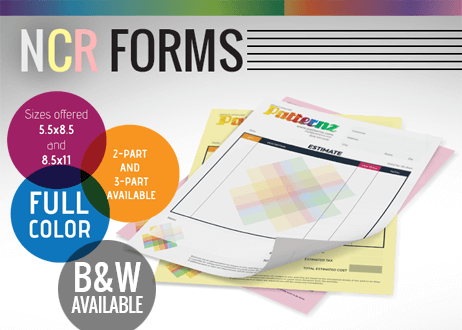 NCR/Invoices
8.5″x 5.5″
NCR forms are perfect for invoicing, contracts, packing lists, receipts, and any form that needs an instant copy! NCR forms are a great way to provide multiple copies of a single document that contains handwritten information.
Mesh and vinyl Banners
Mesh and vinyl banners are perfect for billboards, buildings, hanged banners, trade show signage and much more. These banners are waterproof and durable for use indoors or outdoors. Banners can come with pole pockets and grommets to make installation easy!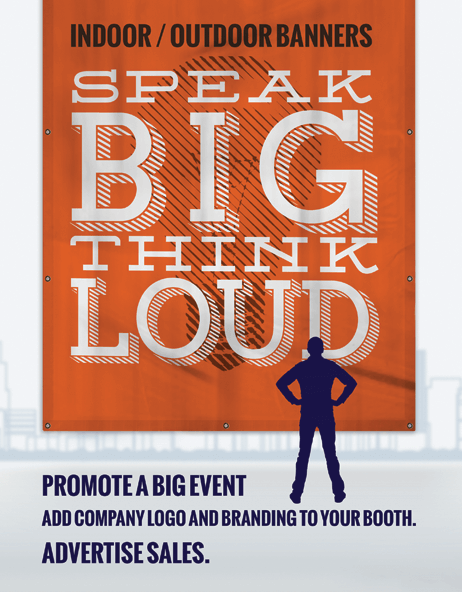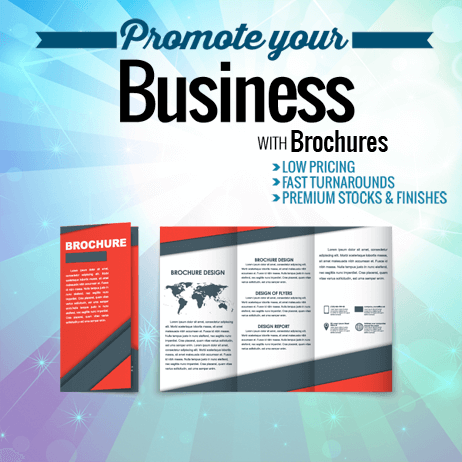 Brochures
Brochures are a great way to promote your business. Brochures are perfect for conveying important information to clients and potential customers. These brochures are printed with a high quality aqueous gloss finish with multiple folding options.
Business Cards
Business cards are essential when owning a business and are the first impression for your company. We have every need covered from the emergency, "I need them NOW!" to the high end "Wow, these cards are impressive!"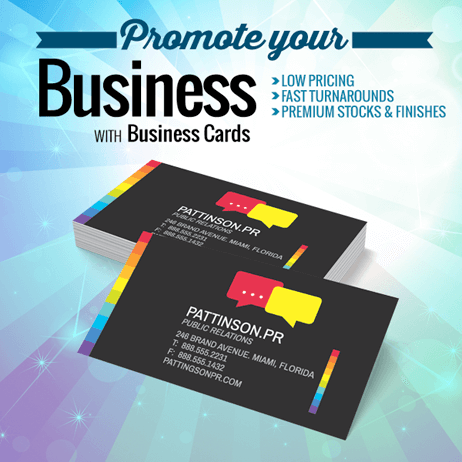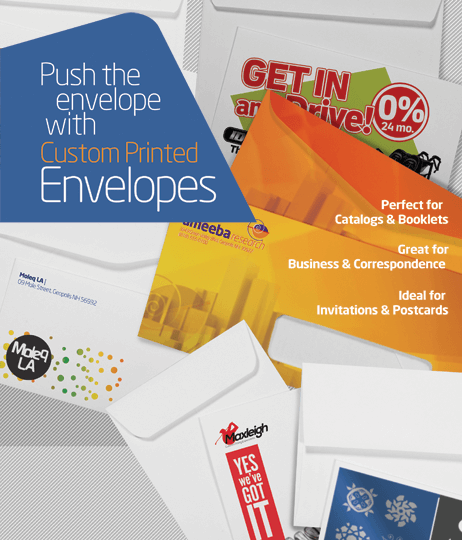 Envelopes
Our envelopes are printed on our high quality 70lb or textured linen stock with a full-color process. Enjoy beautiful artwork that can extend throughout the entire front and back of your envelope. Available as #10 envelopes, the most common envelope size, or 9" x 12", perfect for mailing large documents or packets.
Event Tickets
Our premium event tickets are available in a variety of popular sizes. Numbering and perforation options are available. Event tickets are essential for any event, allowing you to ensure that entrants are paid and accounted for. Perfect for fundraisers, raffles, charities, theater, and more!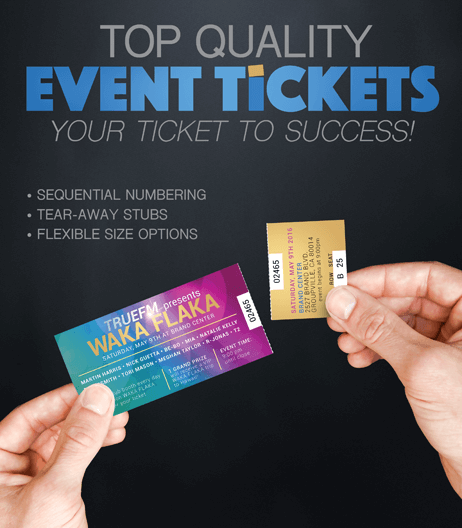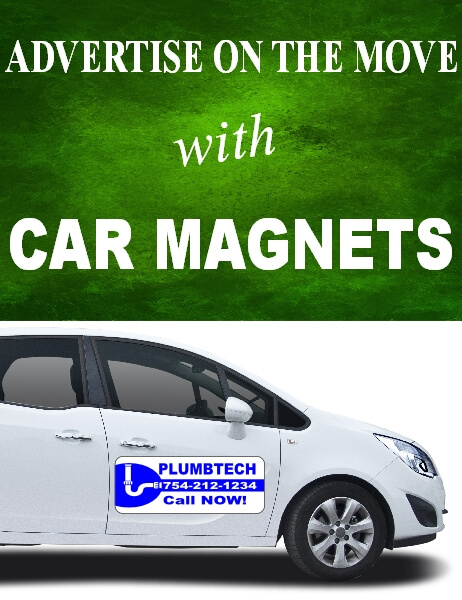 Car Magnets
Our car magnets are printed on a heavy-duty material and are perfect for advertising on the go! These magnets offer long lasting outdoor use and are easy to apply, remove, and re-apply. These come in a variety of sizes that are perfect for cars, trucks, and vans.
Catalogs
High quality catalogs with thick cover stock. Available in Saddle Stitch for magazines, booklets, newsletters, event programs, or Perfect Bound for catalogs, manuals, proposals, and presentations. Available in two sizes: 8.5″ x 5.5″ and 8.5″ x 11″.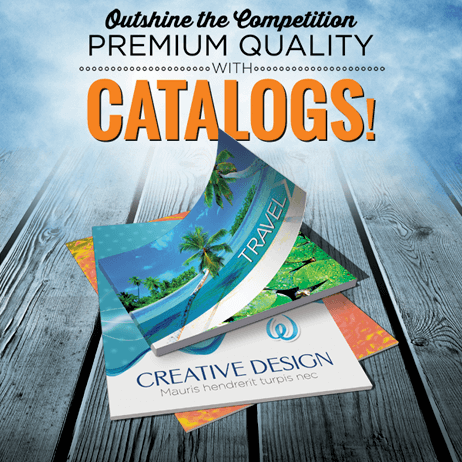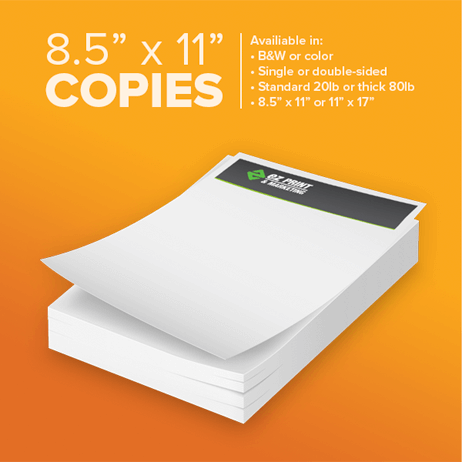 Copies
Digital full color copies with 1/4" margin around the perimeter that will be white. Available in 20lb and a thicker 70lb. Sizes include 8.5″ x 11″ and 11″ x 17″.
Signage
Signs are great as yard, parking, real estate, office and election signs. Reach your audience with effective placement of these high quality signs. Signs are a great cost effective solution offering stunning detail and premium finishes.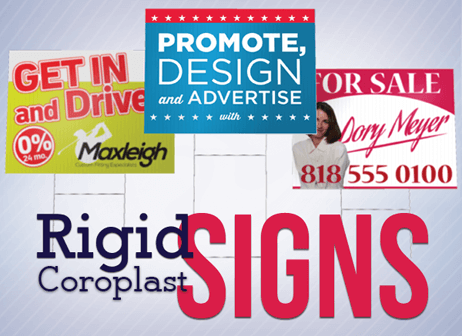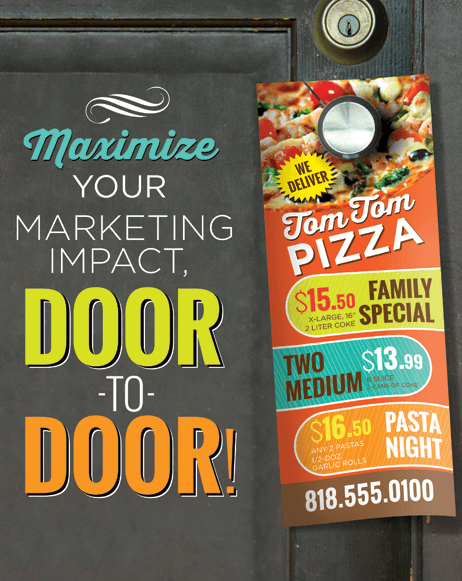 Door Hangers
Door hangers can make excellent marketing campaigns targeted to specific local areas. Door hangers maximize your marketing impact and are an efficient way to directly reach potential customers for your product or service.
Greeting Cards
Greeting cards or Holiday cards are a great way to get your word out or keep in touch with your customers in a non-commercial way. Greeting cards are shipped flat and include a half-score so they can be easily folded. Greeting cards are printed in full color on our 14pt premium cardstock.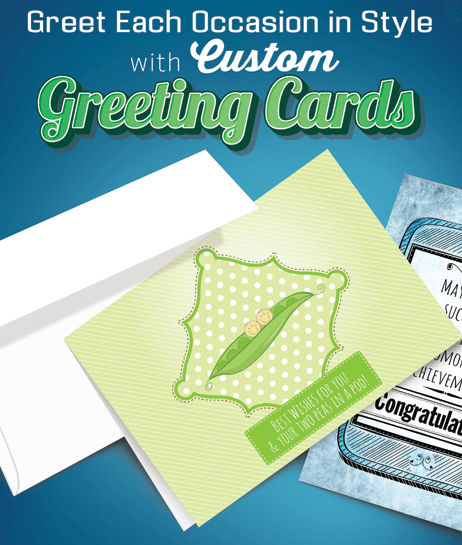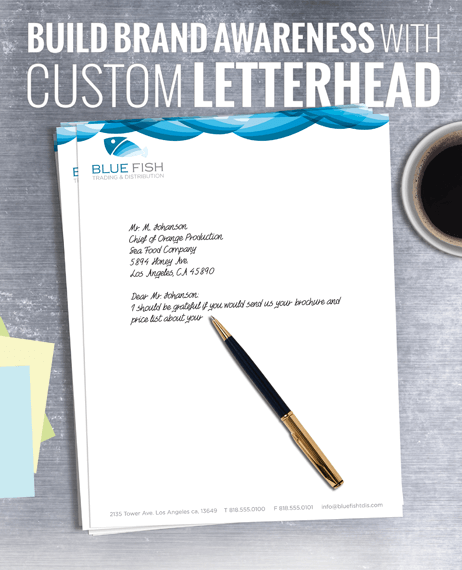 Letterhead and Evelopes
Complete your business package our premium letterheads. They are printed on bright white, heavy bond paper, or an exquisite 70lb white text or linen paper. These full-blead letterheads are perfect for artwork that extends to the edge of the page. Same-day letterheads also available.
Booklets
Booklets are powerful sales tools and provide an excellent way to communicate key messages about your services, products and company. Booklets range from 8 to 52 pages, and are printed on a selection of stocks. To ensure the pagination is correct, pages should be submitted as single pages, not as spreads. All elements, text and images not intended to bleed off need to be at least 0.25″ from the cut line for safety.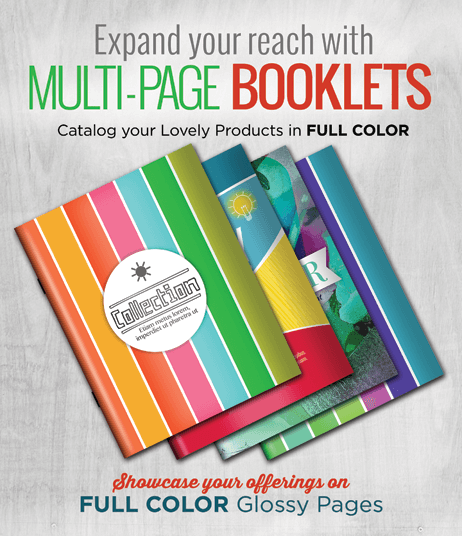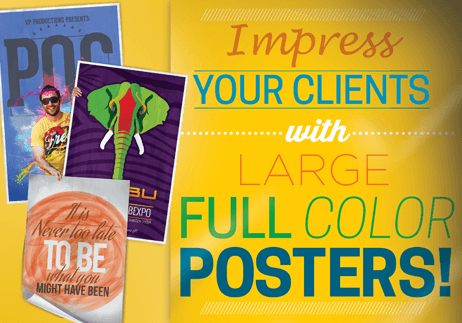 Posters
Posters are a classic advertising medium that can greatly aid your business in spreading brand awareness. Advertise events, services, and more on our high quality full color posters! Available in high volume amounts for mass distribution, and in a 12pt premium paper stock for exquisite displays.
Postcards & Flyers
Reach new markets, maintain contacts and much more with our high quality, full color postcards! Our postcards are printed on a premium quality 16pt card stock and are an ideal way to attract new business, stay in touch with existing clients, and thank and reward loyal customers.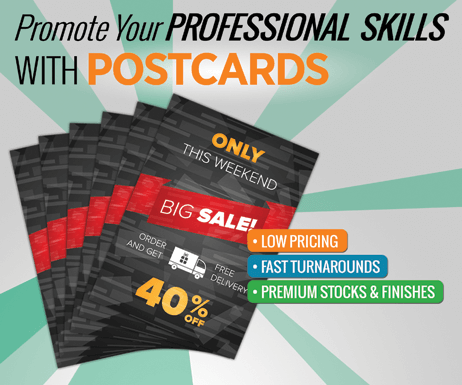 Presentation Folders
Impress your business meetings, conferences and trade shows with durable, high quality Presentation Folders. Choose from various paper types, coating options and sizes. Complement your presentation with Sell Sheets, Flyers and Business Cards.
Rack Cards
Rack Cards are the perfect product to display on counters and tables to provide as a takeaway for your customers. They are excellent as pricing lists, event calendars, travel packages, menus, and informational flyers.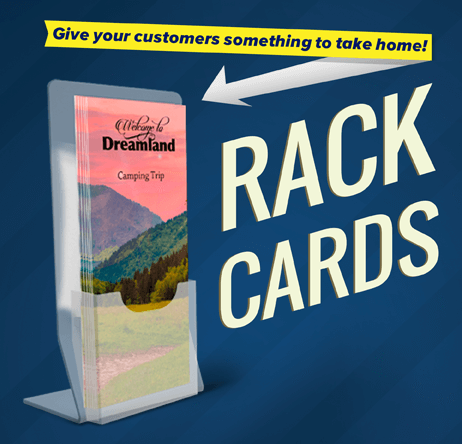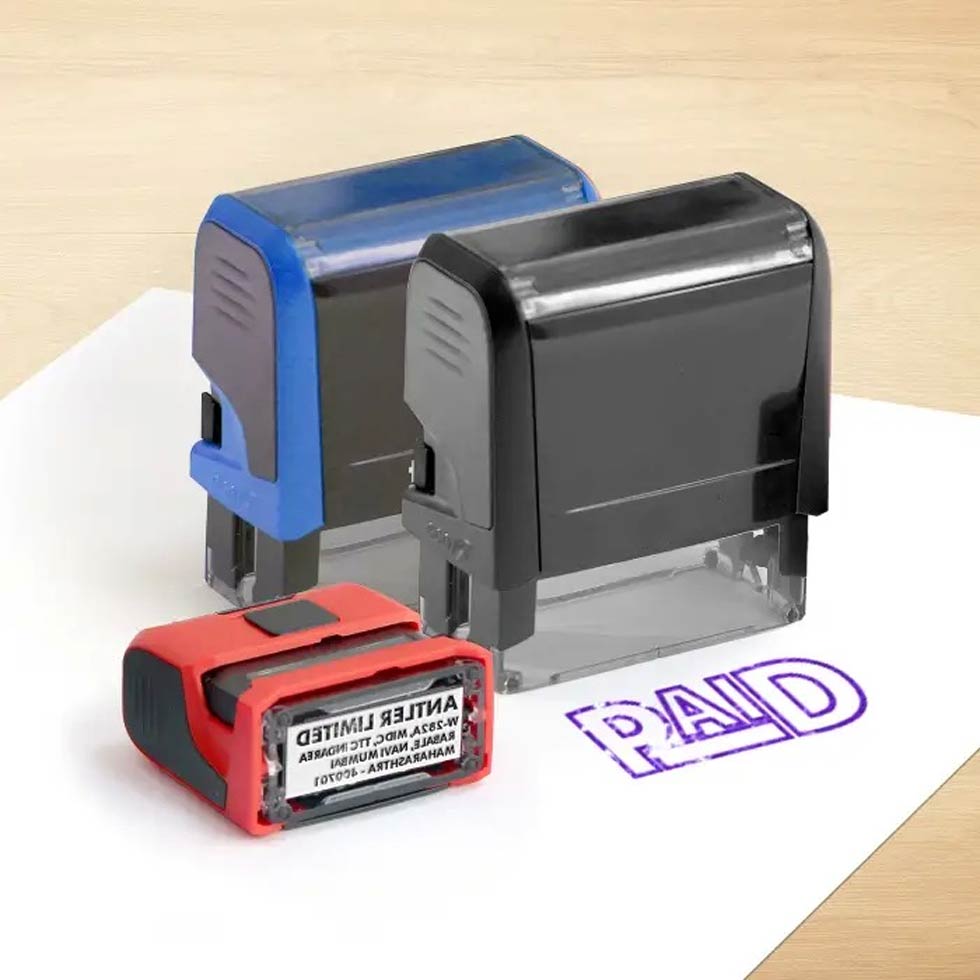 Stamps
Our self-inking stamps are perfect for marking envelopes, checks, documents, and more with the text of your choice. Imprint text and graphics are fully customizable and available in 3 colors. Great for stamping address, signatures, deposit information, and much more!
Stickers
Create memorable marketing campaigns with our durable stickers. Printed on premium stocks, our stickers adhere perfectly to most flat surfaces. We offer gloss paper stickers, vinyl stickers, clear stickers, static cling stickers and more, in a wide variety of sizes.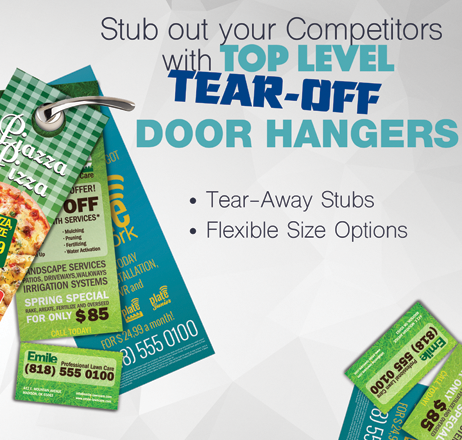 Tear-Off Door Hangers
Tear-off door hangers are the perfect 2-in-1 promotion to get your name out and have customers easily remember you. Tear-off door hangers have a perforated segment at the bottom, which your customers can easily tear-off and store.